At Living-Proof, self-care is our business. We believe that it is always important to prioritize mental and physical well being, but during today's times of chronic stress and uncertainty, this is especially crucial.
This global pandemic has forced us all to slow down and focus on our health at a whole new level.
To see vitamin c, zinc and even quercetin either sold out or back ordered on AMAZON makes the nutritionist in me smile, because at least more people are now embracing the power of nutrition and nutrients as medicine. I hope that this continues even after this pandemic ends.
I also know that, during this pandemic, it can be much harder to practice a healthy lifestyle. Since no one quite knows just how long our lives will be restricted by social distancing and shelter-in-place requirements, finding practical alternatives to our regular wellness practices is vital.
With that in mind, here are 5 Self-Care apps that can help you enhance your mind, body and spirit through this pandemic and beyond:
This app emphasizes the use of the "Tapping Technique," which combines meditation and ancient Chinese acupressure with modern psychology in order to create a simple but powerful form of meditation. This technique incorporates the use of your mental focus on your areas of concern, coupled with stimulation to the body's meridian points.
Beneficial features of The Tapping Solution app include daily inspirational, motivational and insightful quotes, a wide variety of tapping meditations for any level of experience and an ability to download and save your favorite tapping meditations.
Since losing 220 pounds and changing his life in 2004, life coach John Gabriel has dedicated himself to helping people live healthy, happy and successful lives. As a part of this quest, he has made two of his most popular products free to the public: the "Gabriel Method" book and the Gabriel Method Evening Visualization.
Gabriel's best-selling book, which can be downloaded through his website, details Gabriel's method of getting the mind and body to work together in order to help you be your best, and healthiest, self.
In the same vein, Gabriel's Evening Visualization helps you use the power of positive visualization to quiet your mind and prepare for a restful night of deep sleep.
The Headspace app is designed to make meditation accessible to everyone, no matter where your life may take you. The app allows you to browse Headspace's expansive meditation catalogue to choose from courses or single sessions that suit your lifestyle.
You can try it for free, sample their meditation collection, and purchase a paid subscription if you enjoy the service and want to engage further with it. Headspace emphasizes their mission to help you stress less, focus more and sleep better. Now that's sounds like self-care to me.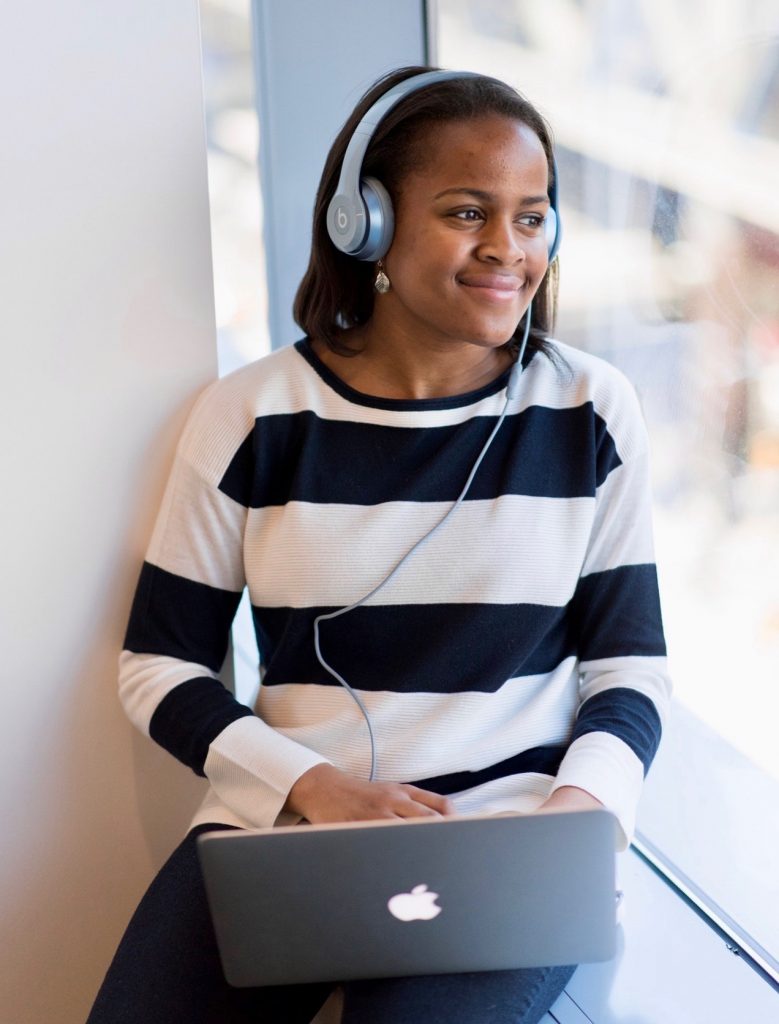 This app works in the form of a paid online service that matches you with a licensed therapist for weekly sessions starting at $65 per week. You can schedule video sessions, message your therapist directly at any time and feel the support of a reliable and dedicated mental health expert.
In the midst of the Coronavirus pandemic, Talkspace has launched a "Coronavirus Resource Hub" which provides users with links to their Coronavirus Facebook groups and COVID-19 Instagram channel, free therapy for impacted health workers and tip videos from licensed therapists.
This is a great app to assist you with self-care, for what has more impact on your health and wellness than your daily food choices and habits? MyFitnessPal adds an element of self accountability; it allows you to plan your meals, make sure you're consuming optimal nutrition daily and you can even track your exercise on it . I use it personally and professionally.
One of the valuable features of this free app is the ability to connect with other users. I am able to check in on my clients' daily food intake and send them helpful reminders and supportive messages.
Self-Care during COVID-19
As I leave you to go back to your daily life, I want to offer you one of my favorite quotes for inspiration: "A healthy person has a thousand wishes, a sick person has one."
I believe that the more we can implement self-care practices, the less we will be reliant on health care services.
If you have any questions on any of the applications mentioned, feel free to contact us at any time.