Nutrition Counseling in Midtown, NY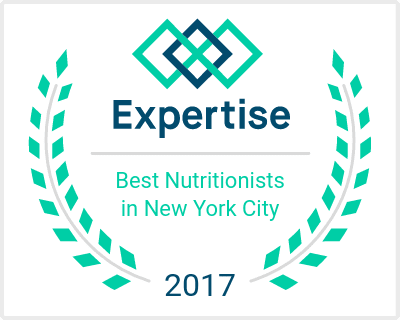 Lisa Jubilee, MS, CDN provides individualized nutrition counseling in our private Midtown, NYC studio.
Nutrition is nature's medicine, the most efficient path to sustained weight control, balanced hormones, a strong immune system and vibrant energy. Our nutritionist, Lisa Jubilee takes a functional approach to nutrition counseling by addressing not only what you should be eating, but the various food and lifestyle rituals you practice that impact how your body assimilates what you eat.
As the rates of diabetes, cancer, allergies and obesity continue to rise in correlation with the increase in toxins present in our environment and food supply, it is more imperative than ever for the you to take more control of your health through your food and lifestyle choices. That's why our nutritionist in Midtown (10022) NY, has formulated her consulting practice around helping each individual implement dietary and lifestyle improvements to prevent disease and achieve sustainable weight loss. 
How we think, move and interact on a daily basis strongly influences our body's ability to function optimally. The science of epigenetics continues to prove that we have a great deal of control over our health and well being, despite our genetic coding. At Living Proof, our nutritionist in Midtown (10022), NY knows it's hard to keep up with the hectic demands of NYC life and stay committed to your health.  That's why Lisa provides a holistic and personalized approach to optimize your success. In addition, Lisa will keep you up to date on the latest nutrition and medical research, allowing you to stay empowered and informed to optimize your success.
Learn to love eating for the health of it!
I strongly believe that permanent physical changes can be made only by turning deleterious eating and lifestyle habits into new, constructive rituals.
Individually customized programs for all sizes, goals, and challenges.
Find out how many calories YOUR body really needs.
Identify and address the motivations and mechanisms behind your food choices.
Hi Lisa, Remember me? We had several sessions some years ago, I also trained with Jon. I want to tell you that the work we did together was the beginning of a very healthy lifestyle for me. It takes time to develop good eating habits, and for me, it is now a habit. I prepare almost all my days food, lots of fresh produce, grains, proteins. I make delicious healthy foods and have plenty of it. I am at goal weight 140, and have maintained this since last fall. I need to add some strength training to my routine, and plan to do that next. Thank you for your inspiration, Dan(4/1/15)
Finally after all of these years of carrying around an extra 10 to 15 pounds I have a life plan that works. I have tried different diets for years; low fat, high protein and the list goes on from one to the next with no luck. Lisa gave me a custom plan that was easy to follow and incorporate into my current lifestyle. I am happy to say that I lost more than I planned …and I have maintained it for over a year!
(Lisa) made it easy and pain free. Thank you for all of your help and encouragement.
I came to Living Proof because I needed to lose weight and had met someone who recommended Lisa. I've lost 16 pounds and my body fat went from being in the unacceptable range of over 30% to 26%. I have gained more control over my eating habits by making much better food choices and enjoying foods with higher nutritional value.
One of the great things about Living Proof is that nutrition counseling and personal training are offered. I come in weekly to train with Jon and see Lisa every other week before or after my training session. Can't get easier than that!
Lisa and Jon are the first nutritionist and trainer that I have ever gone to and seen significant changes and lasting results. I got my gorgeous calf muscles from coming here.
Lisa, I feel that you have prepared me well and that I now have a very sensible eating approach. In fact, you have finally helped me do what I have been trying to do for the last 25 years—eat healthy and stop yo-yoing. I continue to lose weight and feel good about that. I will return if I stray, but I feel confident that I will be able to continue on this path. Please continue to send me your emails about your Faves. Thanks for everything!
I had put on a few pounds over the years and could not seem to take them off anymore. So I arrived at Lisa's door to truly mix it up and get some guidance. I completely changed how I ate. I went dairy free, gluten free and concentrated on lower carbs, high fats and moderate protein. Because I have arthritis, we were also aiming for an anti-inflammatory food plan as well. Weight loss was good and steady, swollen joints were no longer, but then I reached a plateau that I could not get by. I had increased my frequency of super slow weight training and added some cardio but it was not working well. So Lisa suggested Intermittent Fasting or Time Restricted Eating. I started out doing 1 day a week and then progressed to 3 days a week. I took to it well and had no problem following Lisa's suggestion of having a green juice and some nuts during my fasting hours. I found myself feeling "empty" as opposed to "hungry" as I adjusted to this eating schedule. I didn't feel a strong urge to eat, for empty didn't feel so uncomfortable. I also noticed on long days of work that I was NOT tired and some of those days were 9 am to midnight. I would stop eating at 7 PM and I was just fine and in good focus. I also noticed I didn't feel the need for any naps on days I had short sleep. SO, six and a half weeks later I moved past the plateau and lost 3 more pounds..I enjoy IF immensely and will keep it up…